The Santa Fe Opera 2014
Lead Dyer and Painter
Shows: Carmen, design by Jorge Jara. Fidelio, design by Camille Assaf. Don Pasquale, design by Laurent Pelly. Double Bill: The Impresario/Le Rossignol, design by Fabio Toblini. Dr. Sun Yat Sen, design by James Schuette.
Projects: Distressing, ageing and breakdown of garments , impermanent distressing of rental garments, flat yardage and garment dyeing, screen printing.
Scroll over the dot on bottom left of photos for details.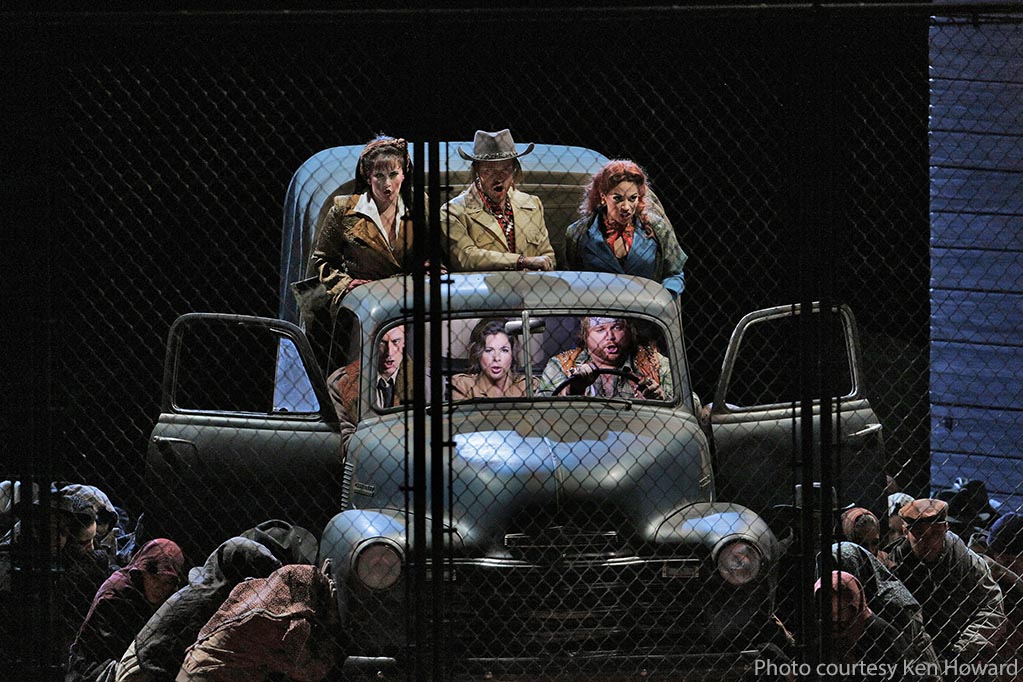 Dyer and Painter for Carmen
The Santa Fe Opera 2014. Designer Jorge Jara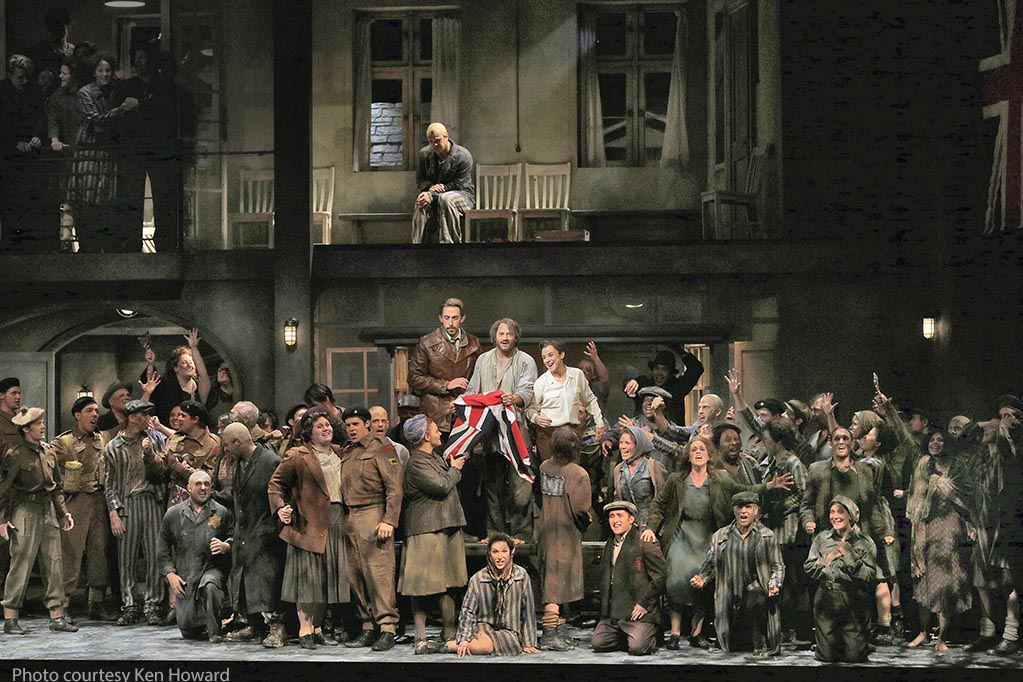 The Santa Fe Opera 2014. Designer Camille Assaf
Distressing for Fidelio in Fidelio
The Santa Fe Opera 2014. Designer Camille Assaf
Distressing for The Prisoners in Fidelio
The Santa Fe Opera 2014. Designer Camille Assaf
Screenprinted Acid Dye Repeat Motif for Vlada Vladamirescu in The Impresario
Prepared and exposed screen. Personal recipe for acid dye screen print paste. Hand screen printed repeat. The Santa Fe Opera 2014. Designer Fabio Toblini
Dyer and Painter for Don Pasquale
Airbrushed shading for Norina and Distressed garments for Don Pasquale. The Santa Fe Opera 2014. Designer Laurent Pelly
Dyer and Painter for Don Pasquale
Overdyed garments to create a cohesive color group. The Santa Fe Opera 2014. Designer Laurent Pelly
Dyer and Painter for Dr. Sun Yat Sen
Hand painted flowers for Mrs. Umeya's kimono to fill in fields between extant woven flowers. Dyed silk haori jackets for both Mr. and Mrs. Umeya. The Santa Fe Opera 2014. Designer James Schuette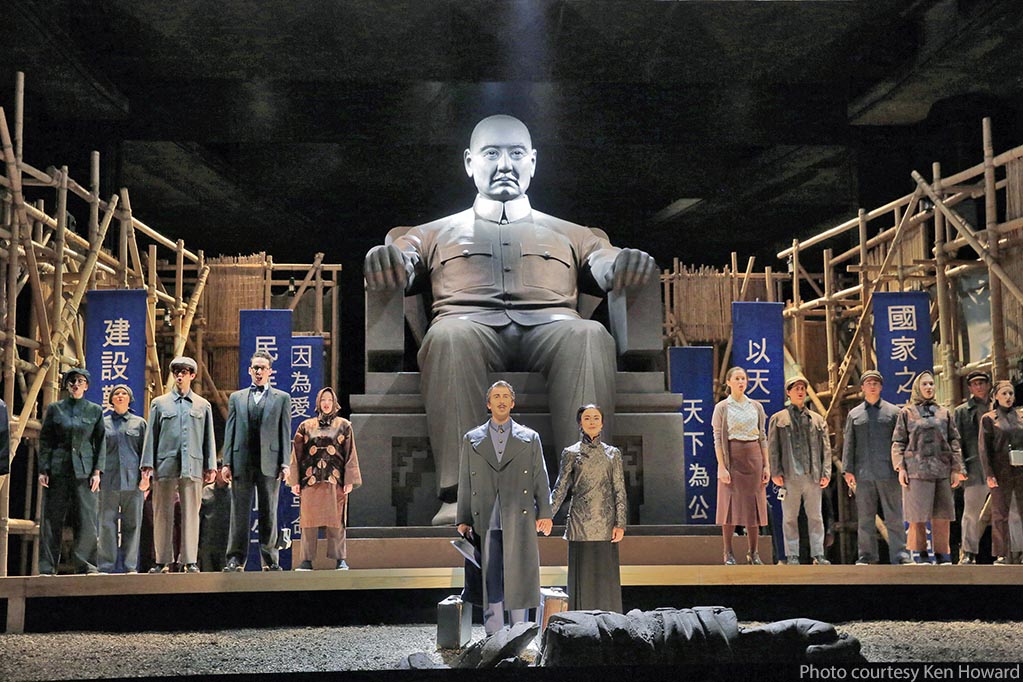 Dyer and Painter for Dr. Sun Yat Sen
Overdyed garments and accessories for chorus. Hand painted floral highlights on Soong Ching-Ling's jacket. The Santa Fe Opera 2014. Designer James Schuette